SatisMeter provides valuable insights for your Go-To-Market, Marketing, and Product teams with a detailed breakdown of ratings, including valuable insights in comments and enriched user information.
SatisMeter allows you to manage multiple Projects within one Organization: team permissions, subscriptions, and more.
In this article:
Organization structure
To improve the experience of bringing different products and teams into SatisMeter, we have developed a three-level structure:
Your Organization might consist of Projects dedicated to different teams within your company:
SaaS B2B Company:

Product Project

Surveys for feature release feedback, product research, etc.

Customer Success/Experience Project

End of onboarding feedback, Exit surveys, Life-cycle surveys, etc.

Marketing Project

Brand awareness surveys, market research, etc.
Or, if you would like to bring different products to SatisMeter, it might look something like this:
E-learning Company:

Online Courses Project

Drop-out surveys, Course Completion CSAT for students, etc.

Course Builder tool for Educator Project

UI/UX CES surveys, feature request surveys, etc.

External Relations Project

Stakeholder's NPS survey, Life-cycle surveys, etc.
Team management
As the Admin of the Organization, you are able to manage the subscriptions, team members' permissions within the Organization or per Project, and create new Projects.
Let's take a look at SatisMeter's own Organization: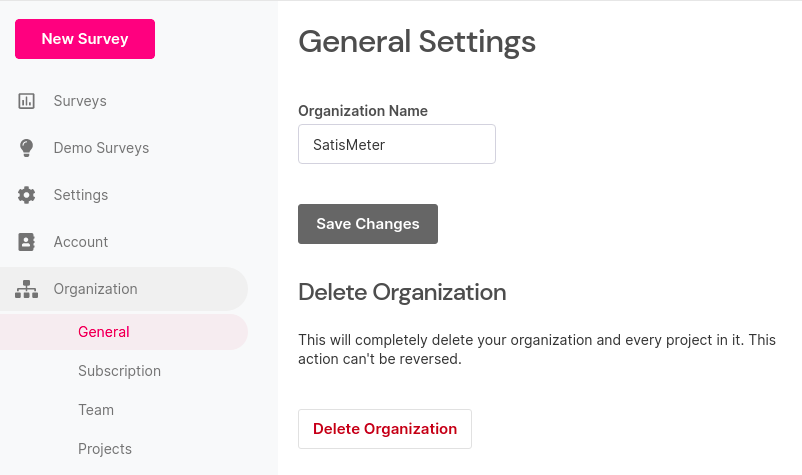 Within this Organization, we have three Projects: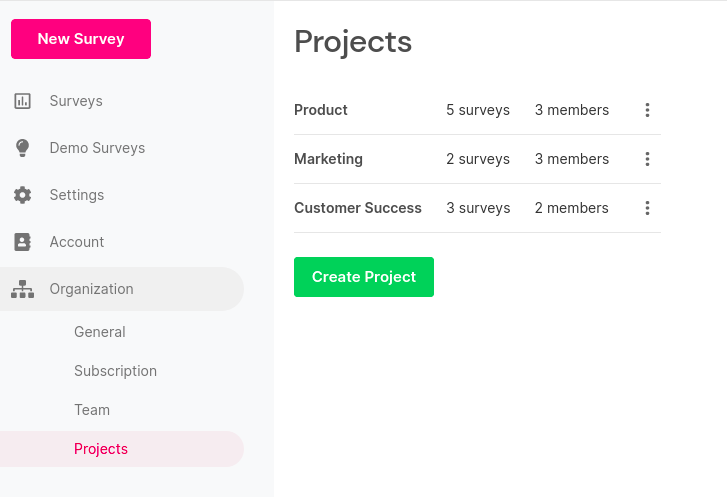 Each Project contains its own set of Surveys. Each project is essentially independent, having unique IDs, Installation methods, integrations, and most importantly, team members.
When it comes to Team Management, these are the roles available and their permissions: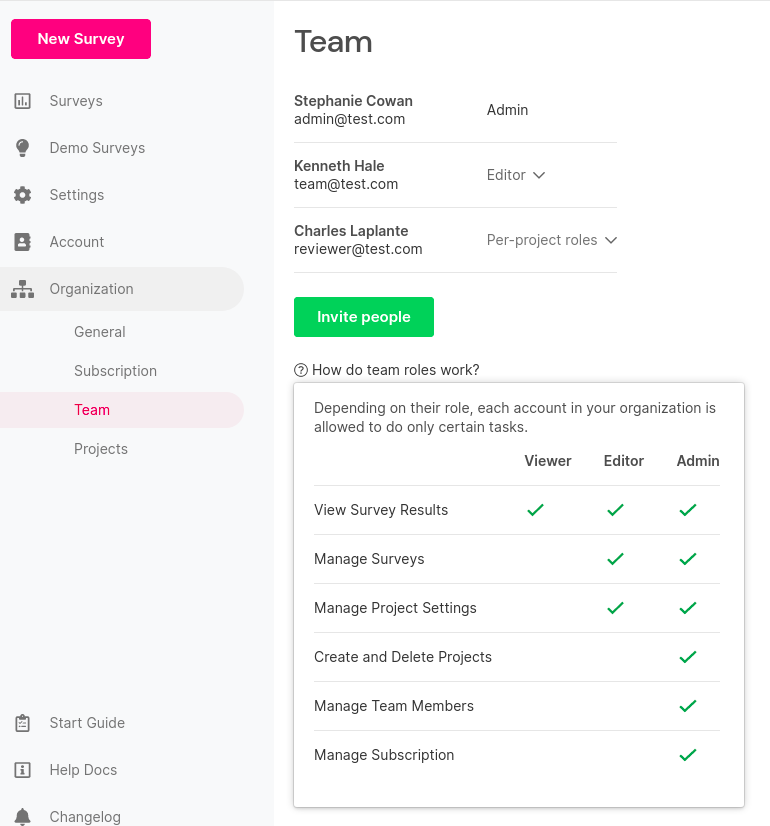 When editing the permissions, you're able to grant different roles on the Organization level, or Project level. A user can have different roles for each Project or the same one Organization-wide.
Subscription management
The Admin is the only role who can manage the Subscription for the Organization. The Admin can update the card information and change the account plan type.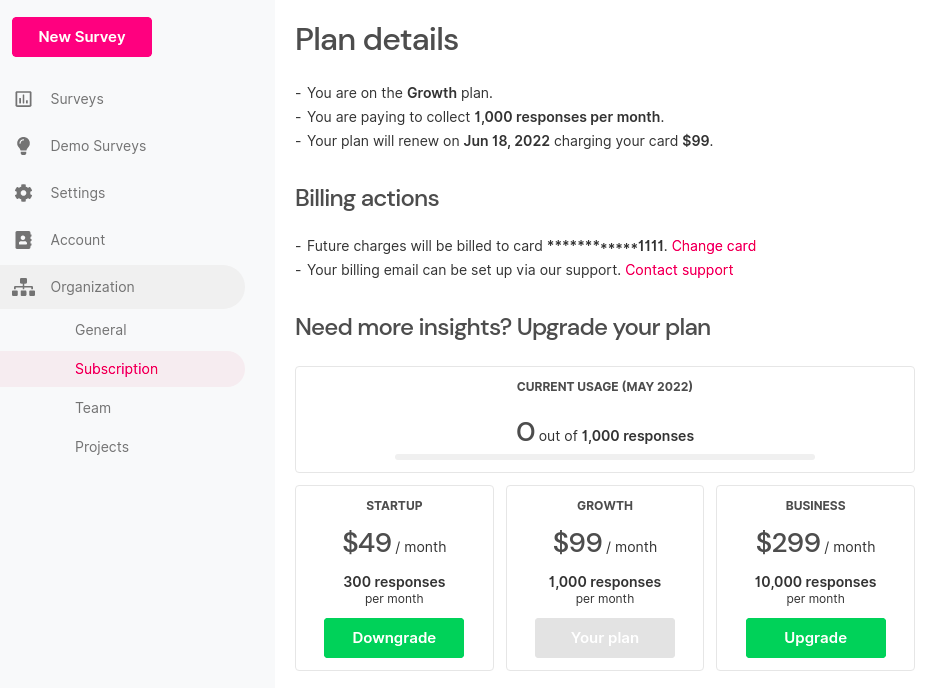 The Organization's subscription covers all Projects within it. Ideally, there's more than one Admin in the Organization, for better management of the subscription in the absence of one another.
If you have any questions regarding Organization or Team Management, visit our FAQs or contact our awesome Support Team in the chat bubble.