Survey Throttling is a feature to help prevent you from over-surveying your customers and setting up priorities among your multiple active in-app surveys. This feature focuses on Web and Mobile App surveys only, as the distribution of E-mail and Public Link surveys is not handled by SatisMeter but directly by however your team decides to share the e-mails and URLs.
In this article:
Enabling Survey Throttling
The first step is to enable the feature and dictate the number of days that users have to wait before seeing another in‑app survey.
To enable Survey Throttling: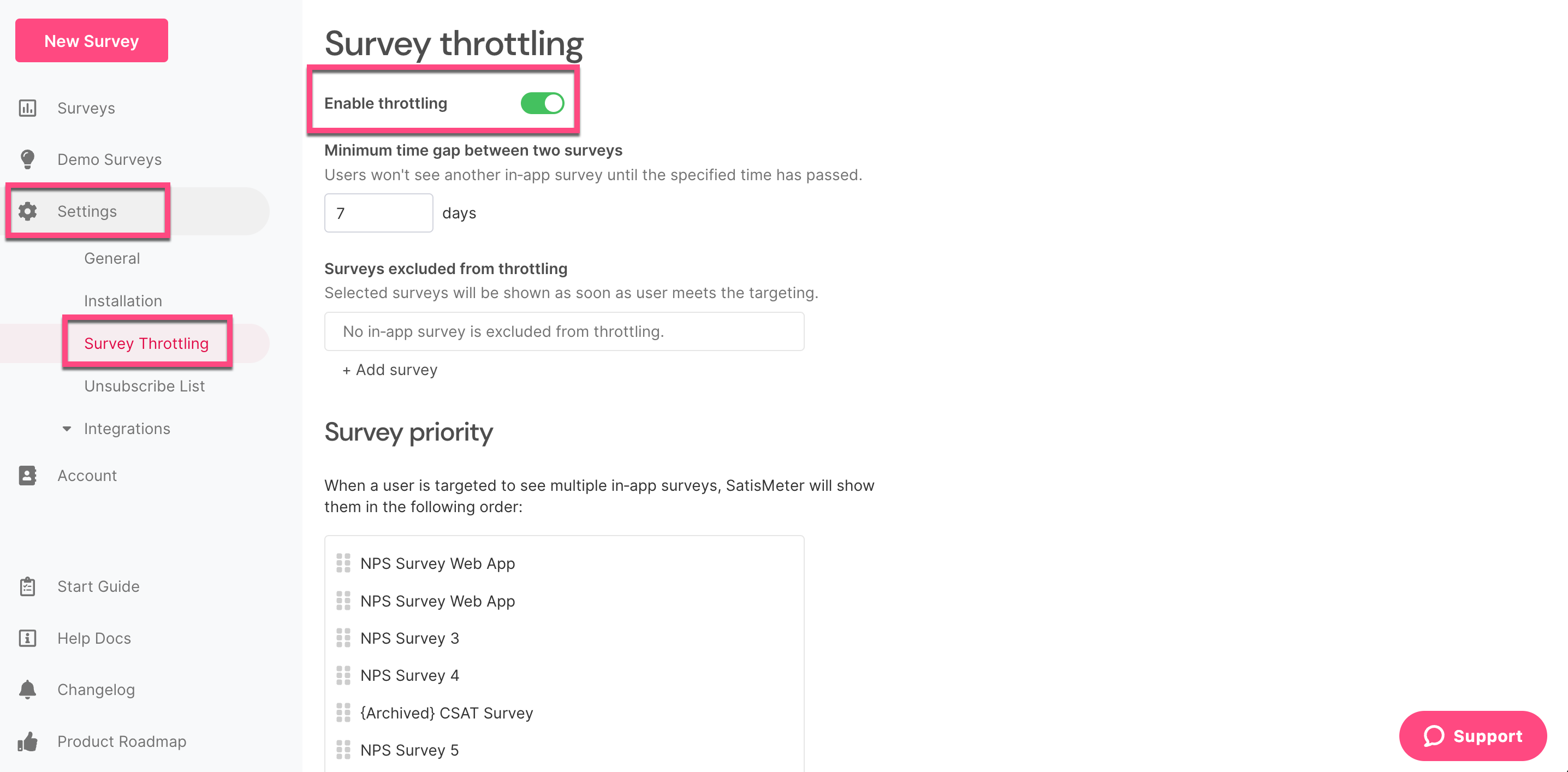 On the SatisMeter Dashboard click on  Settings and select Survey Throttling.
Toggle on Enable throttling.
Selecting surveys to exclude
The next thing is to select any surveys you would like to exclude from the throttling. These are, for example, surveys that are triggered by events, or, overall, just time-sensitive.

Assigning survey priority
But to decide which survey should be shown first, and which should wait, you must also assign priority to your in-app surveys. Drag and pull the surveys to raise their priority in order.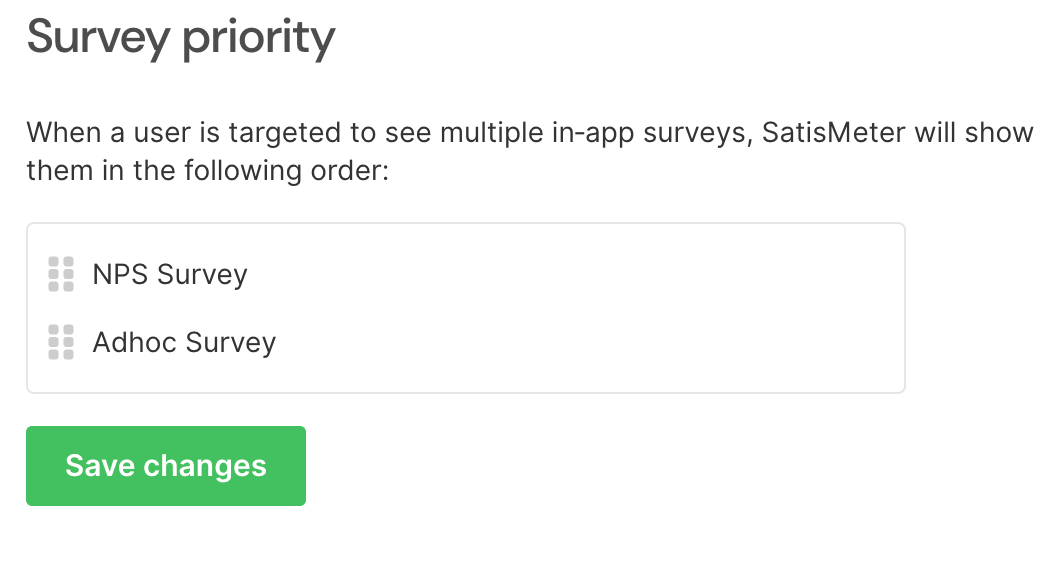 For example, in my current setup, if a user matches the targeting of my NPS Survey and Adhoc survey, SatisMeter will display the one with the highest priority first, in this case, the NPS survey, wait 7 days and display the second in priority, the Adhoc Survey.