SatisMeter provides valuable insights for your Go-To-Market and Product teams with a detailed breakdown of ratings, including valuable insights in comments and enriched user information. Anyone can send anonymous surveys to their users with SatisMeter.
You can use this feature for websites where you don't know the identity of your users. Without this enabled we survey only users that have a userId assigned.
If you want to send only anonymous surveys, follow the installation instructions for the Public Website method. There is no need to send us user tracking data: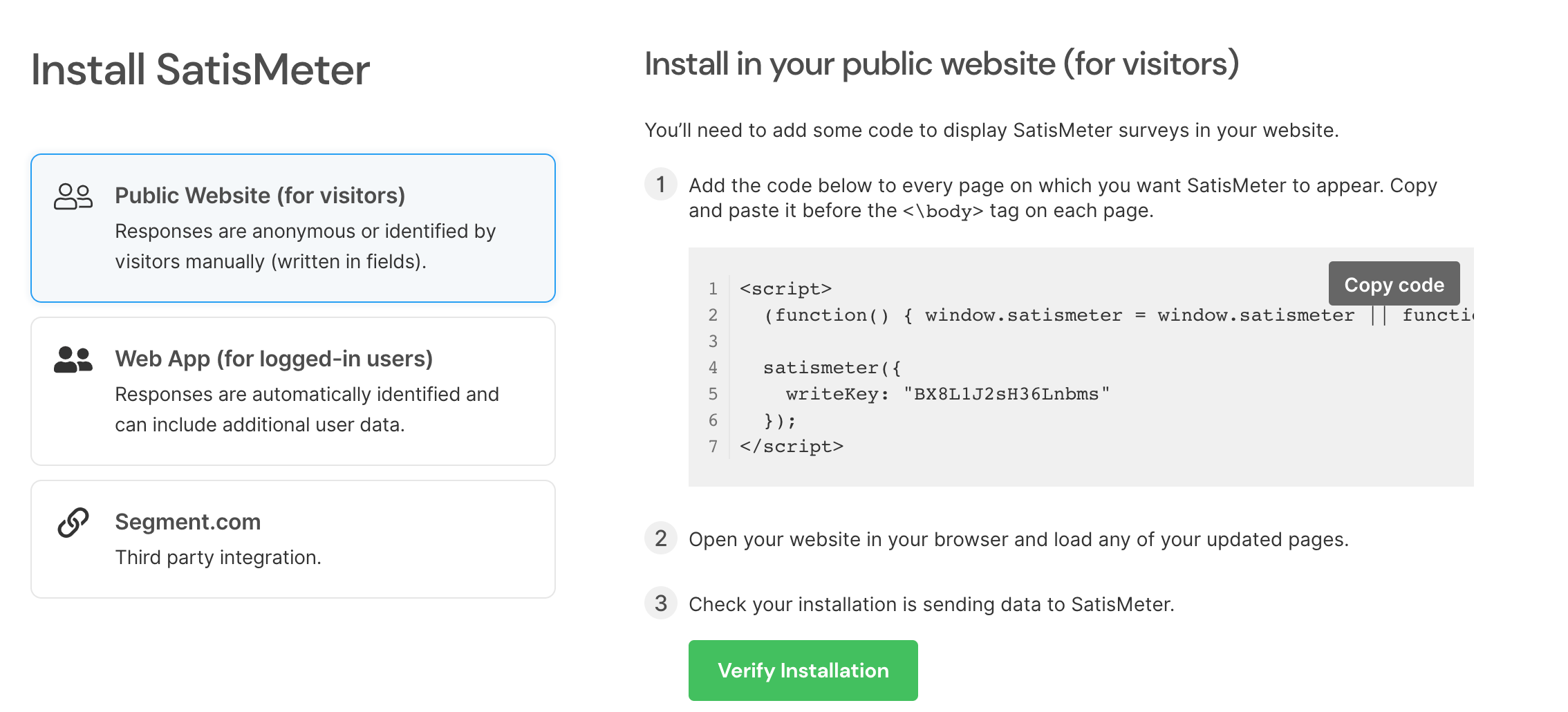 Segment users installing SatisMeter via Segment need to call the Identify function in their Segment code, see here.
Segment automatically assigns an anonymous ID to users, so you can leave the userId and other traits empty, just include this inside your Segment code:
analytics.identify();